MeadowLyon Trunk Shows and Workshops
We'd love to visit your guild! We'll bring along our patterns and sample quilts. Our shows are fast paced, so don't blink or you'll miss something great! Trunk shows and programs are $175; workshops are $250. (10% discount for Heartland Quilt Network members.) After each program guild members will have the opportunity to handle and look closely at the quilts and patterns and make purchases as desired.
Contact us for more information and available dates for trunk shows or workshops- [email protected] or [email protected]
Trunk Shows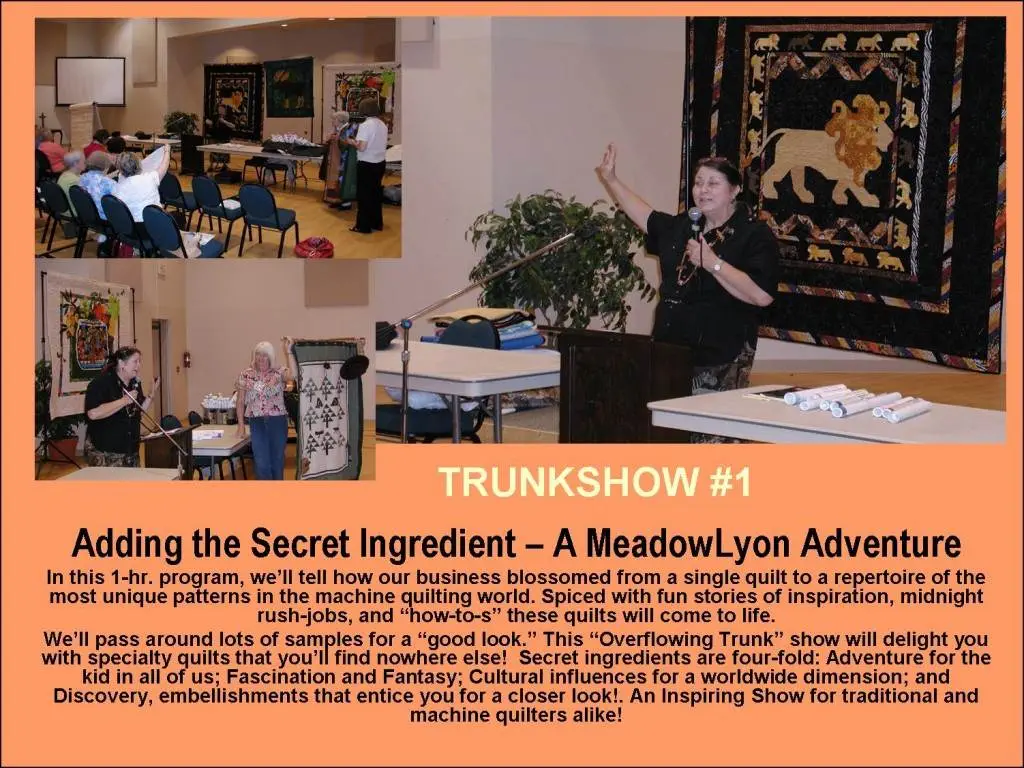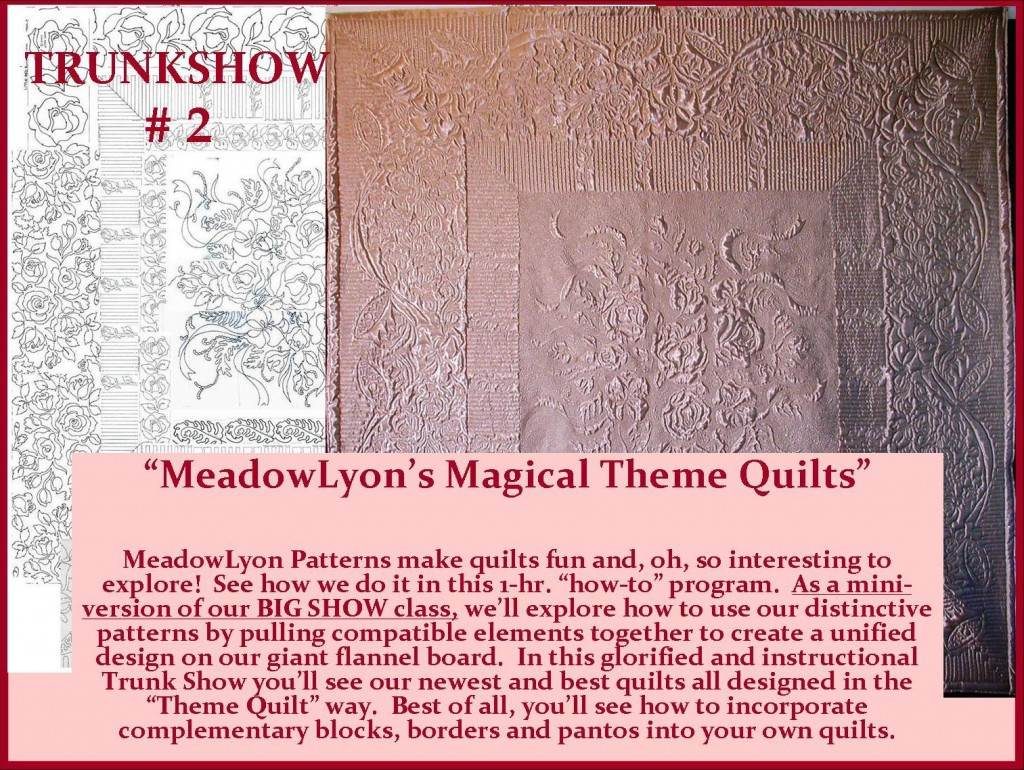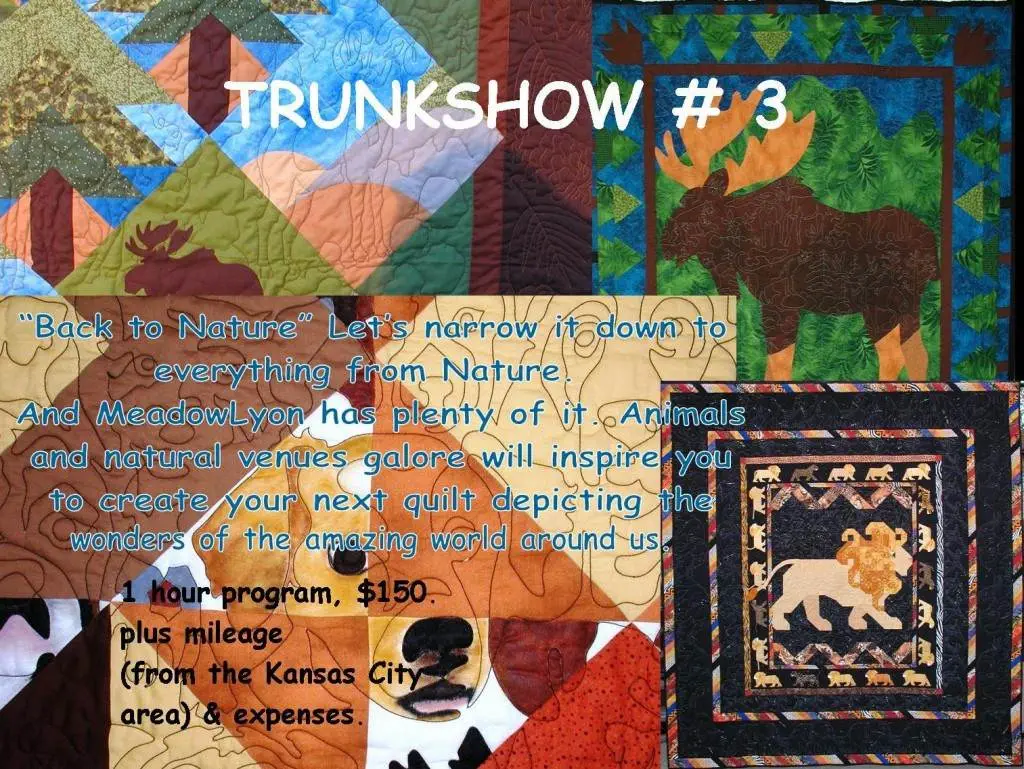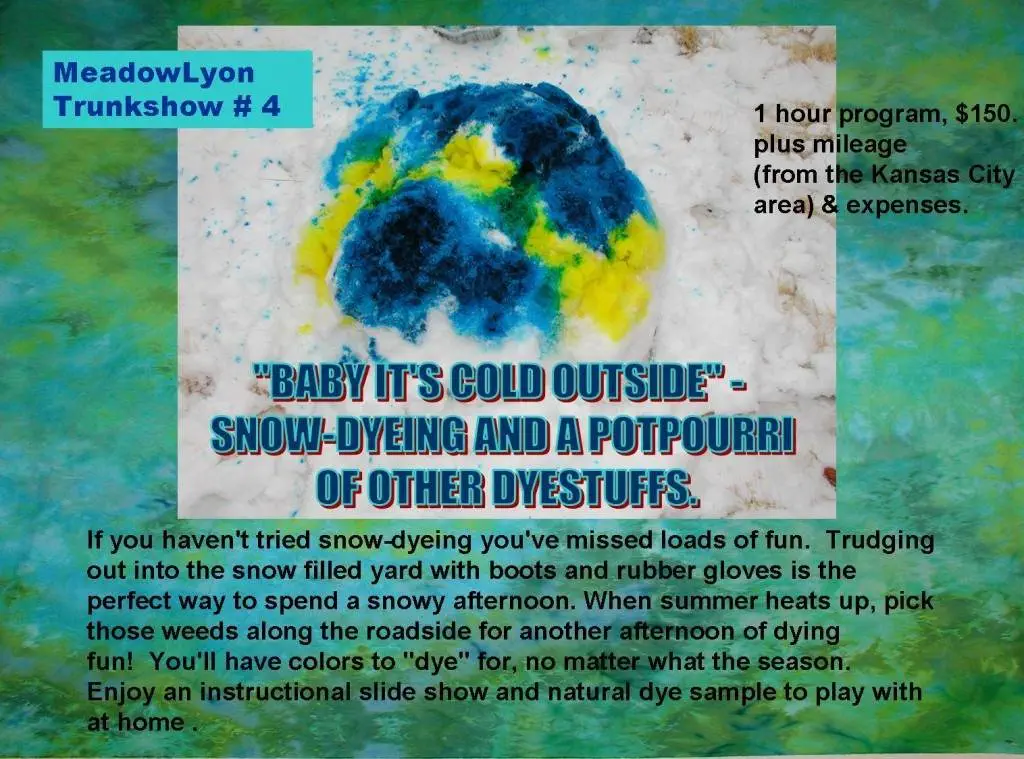 "Pick and Serve Yummy, Yummy Workshops!"
Programs and Workshops: Pick a quilt, and we'll forward the coordinating recipe to make and serve at the workshop! Programs and workshops are $150. (Mileage is calculated at the current government rate; we live near Kansas City.)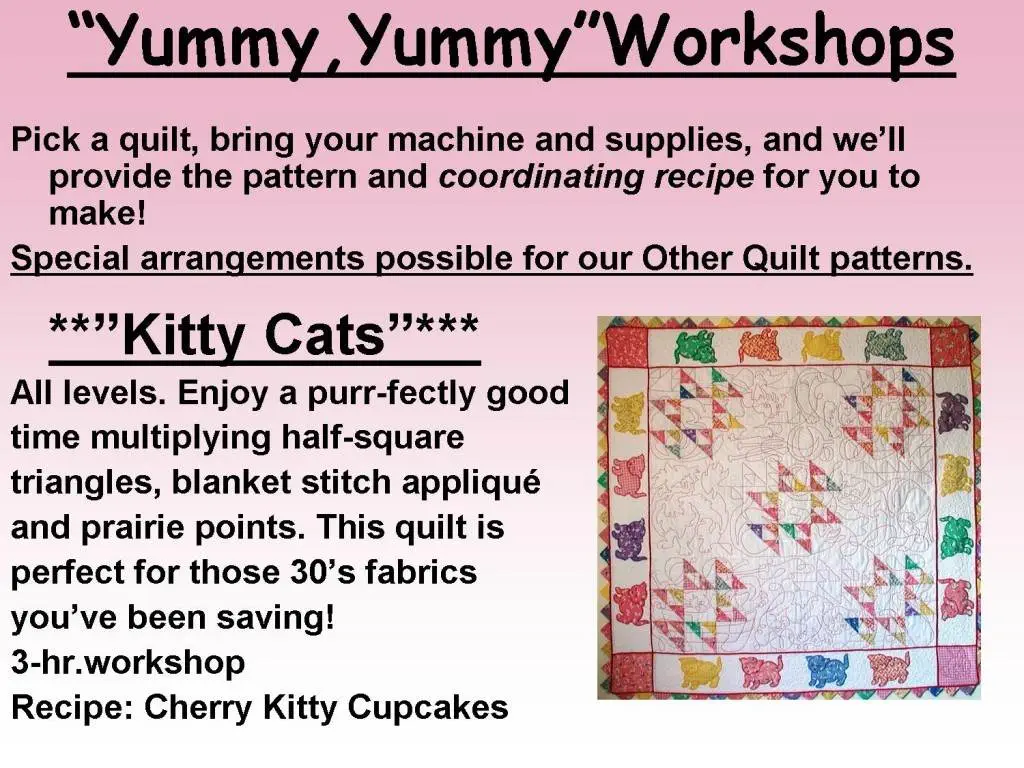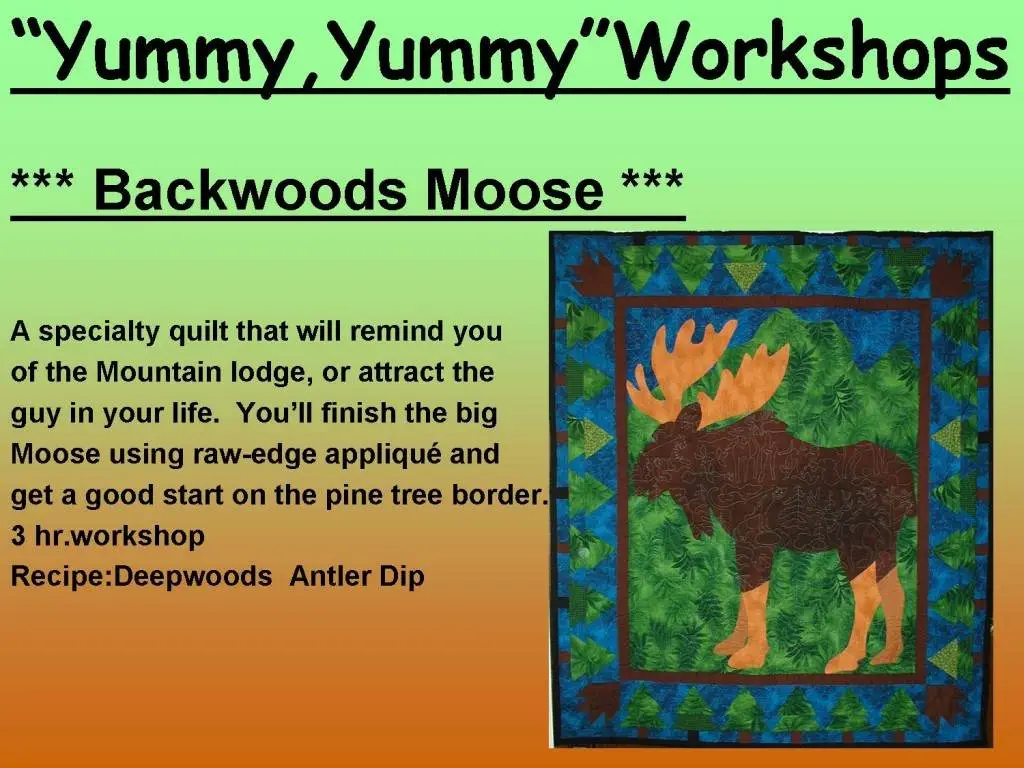 "Strawberry Fields"
(1 hr. Hands-On Program)
In this 1-hr. hands-on program, participants will learn how to color fabric with colored pencils and will iron on photos from acetate. All materials will be provided.
Recipe: Strawberry Pretzel dessert.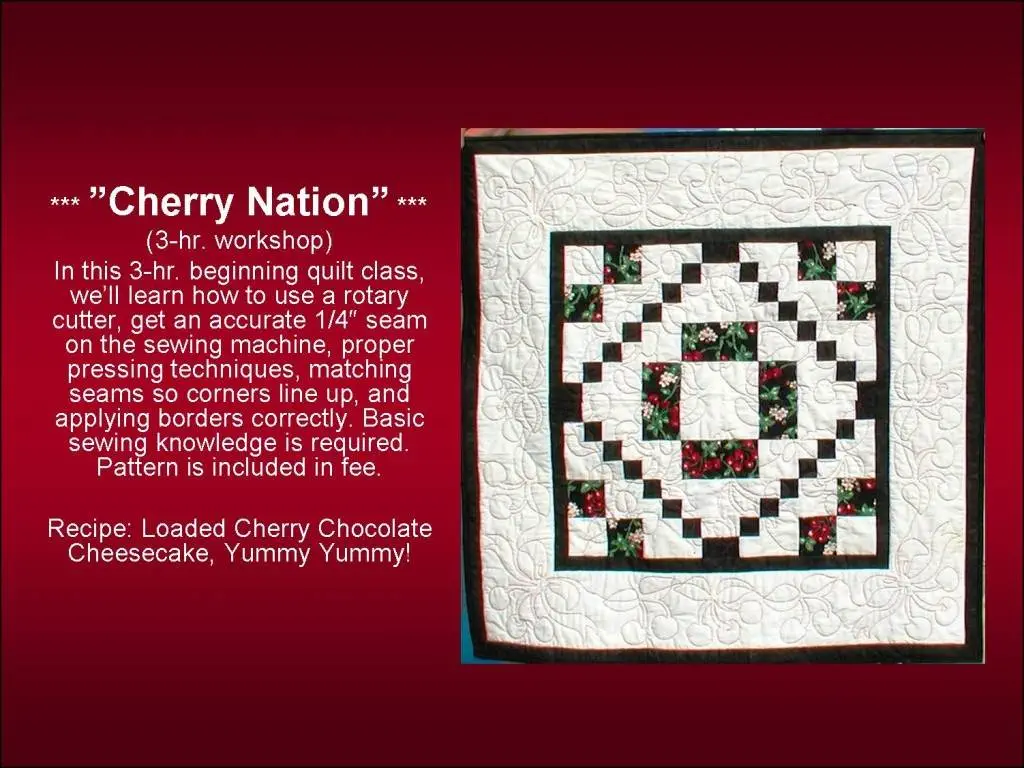 ***"Canning Time"***
(3-hr. workshop)
All Levels. In this 3-hr. class students will swap fabrics with canning jar ingredients and sprinkle the shelves with some appliqué veggies (appliqué methods will be demonstrated).
Recipe: Vegetable Soup and Veggie Bread.