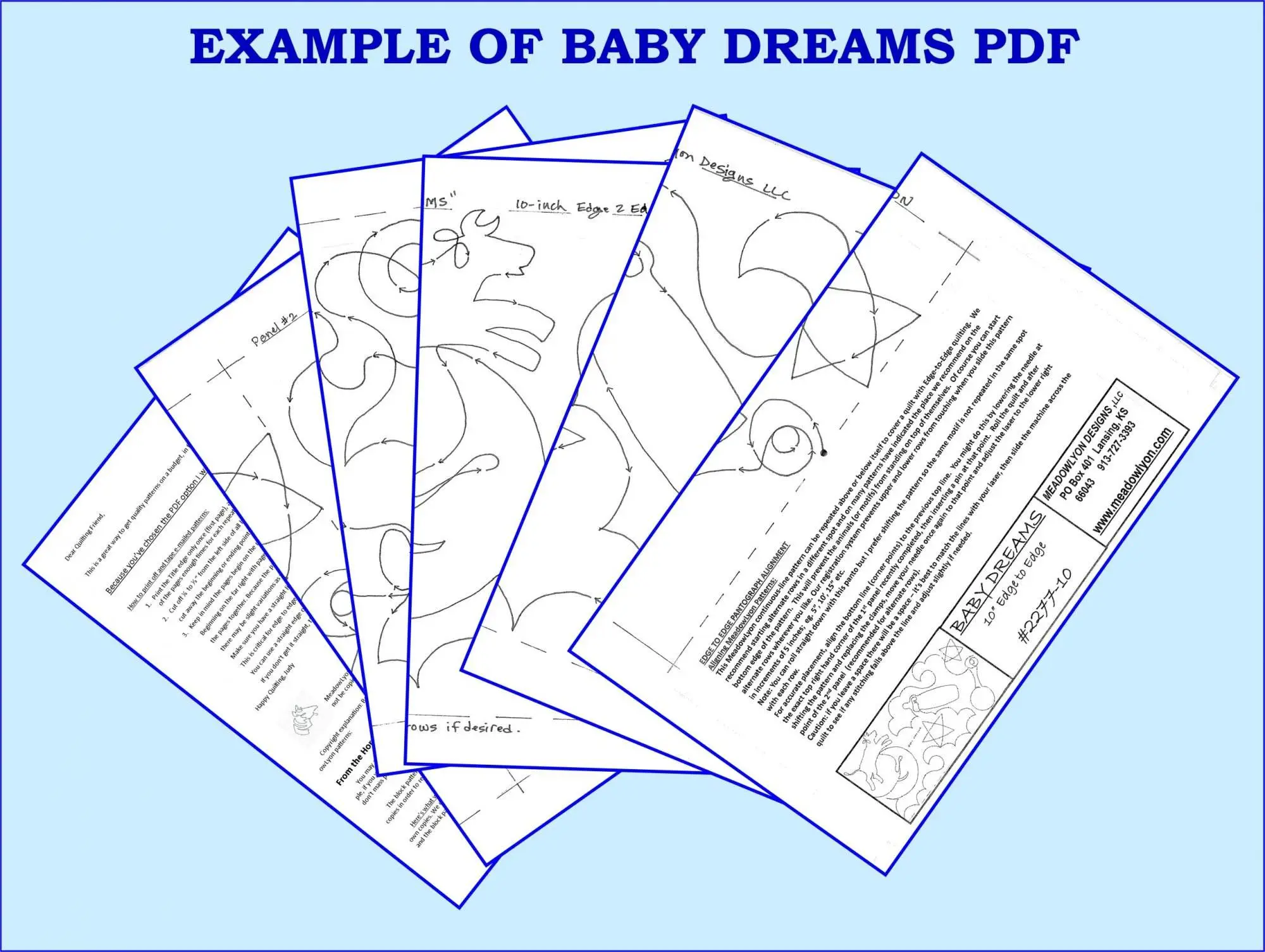 Our downloadable + printable PDF products are a great choice! You get the same design as we sell on our printed paper rolls, but you print it out yourself.  You can even adjust the size to be exactly what you need.   Our PDF designs cost less and there is no extra shipping charge!   Plus, no waiting for the mailman, download right after purchase.  Give one (or two, or three) a try today!
NOTE: These PDF patterns are NOT digital files for use with computerized quilting systems.
This section of the website lists some of the specialty PDF patterns we offer to save you time.  However, many of our full-sized Pantographs & Borders are available as PDFs. You can always check if any pattern is also available as a PDF by looking for a "pattern format" option by the product description.
These printable PDF patterns might be a great choice if you are using a front of the machine platform such as the "Laser Table" from Deloa's Quiltshop.   However, the length of the repeat is a consideration.  https://www.deloasquiltshop.com/collections/miscellaneous/products/laser-table