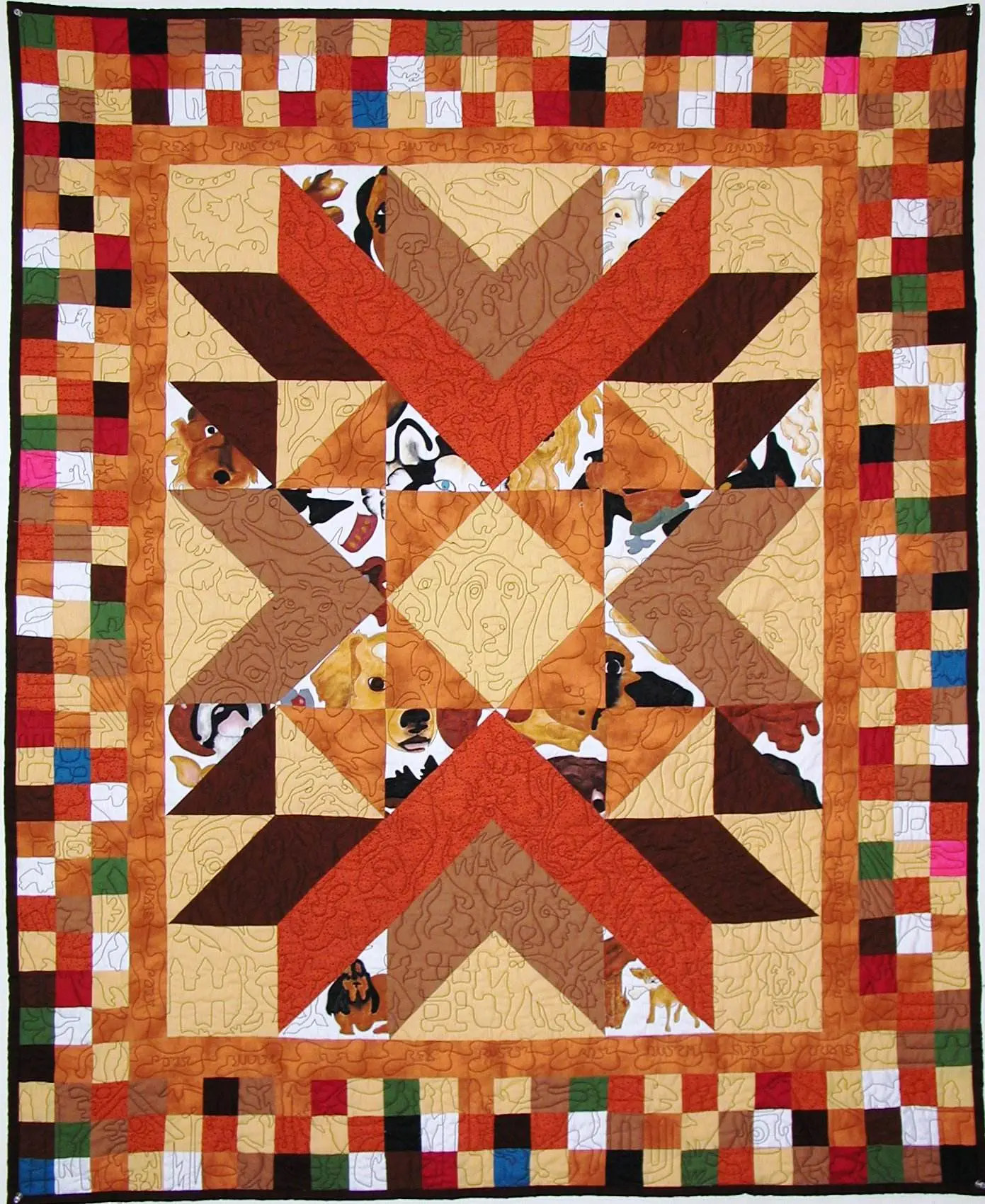 Several years ago I wanted to draw some dog patterns so I sent out a request for dog pictures. Wow! I got some of the cutest pictures. Of course everyone loves their dogs and I could see why. You can spot "Lady" in my Dogpatch Quilt.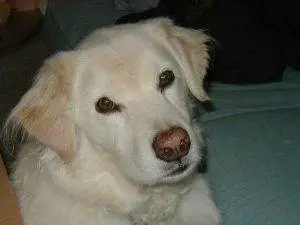 Anyway, I drew up separate blocks of the dogs and then the "Dawgs" Pictogram (A non-repeating pantograph 12′ long)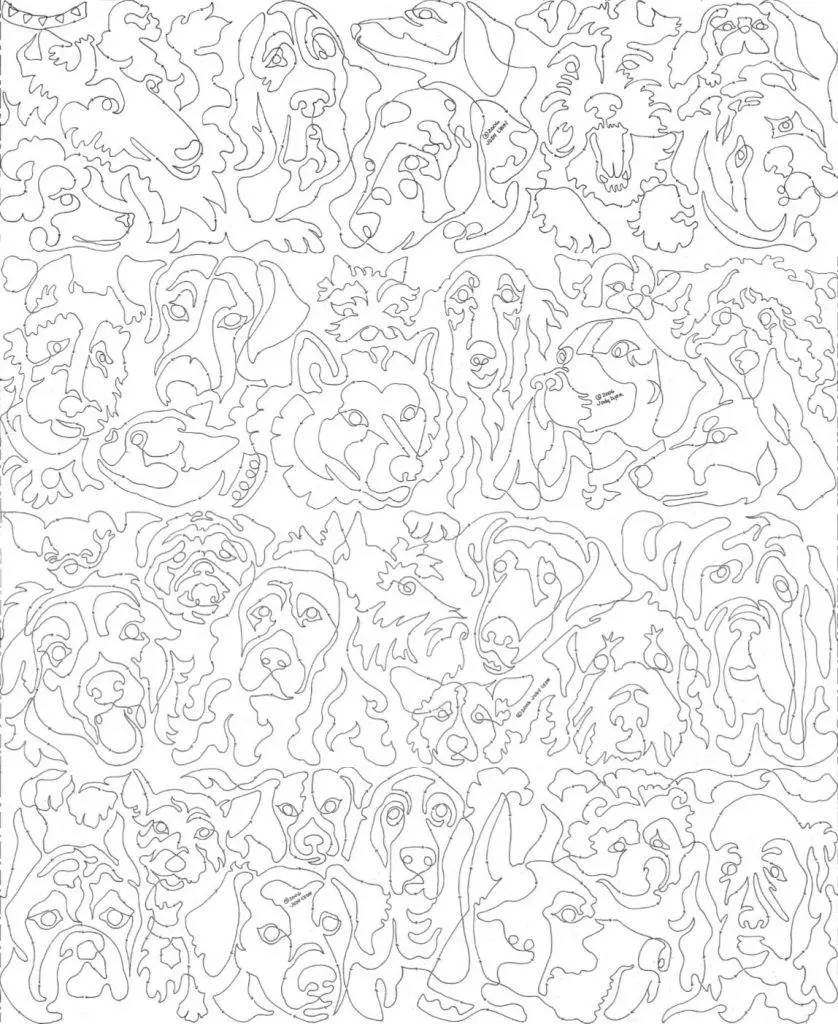 and finally "In The Doghouse," a 6″ wide border/edge to edge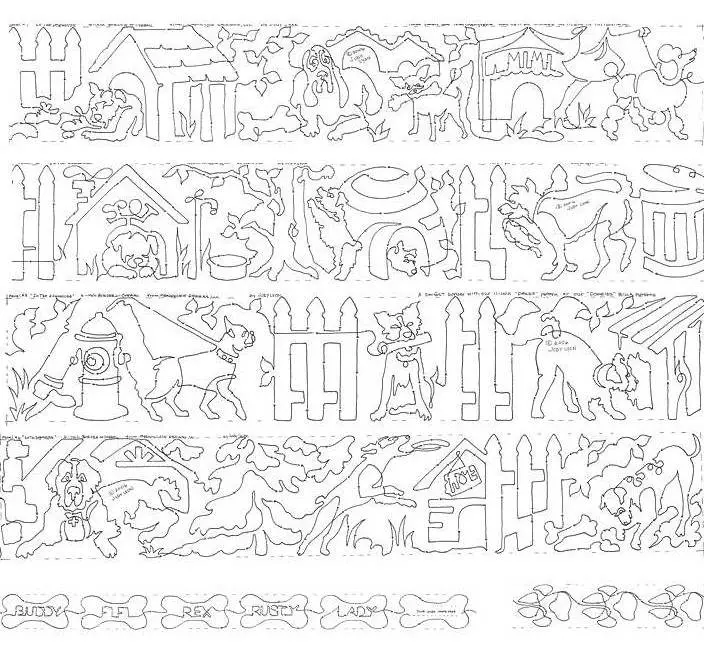 .
Eventually I pieced the Dogpatch quilt using both patterns with their fun dog-bones sashing. Angela Meadows (my business partner and founder of MeadowLyon) quilted it and I painted in the dog faces everywhere they went over a white triangle.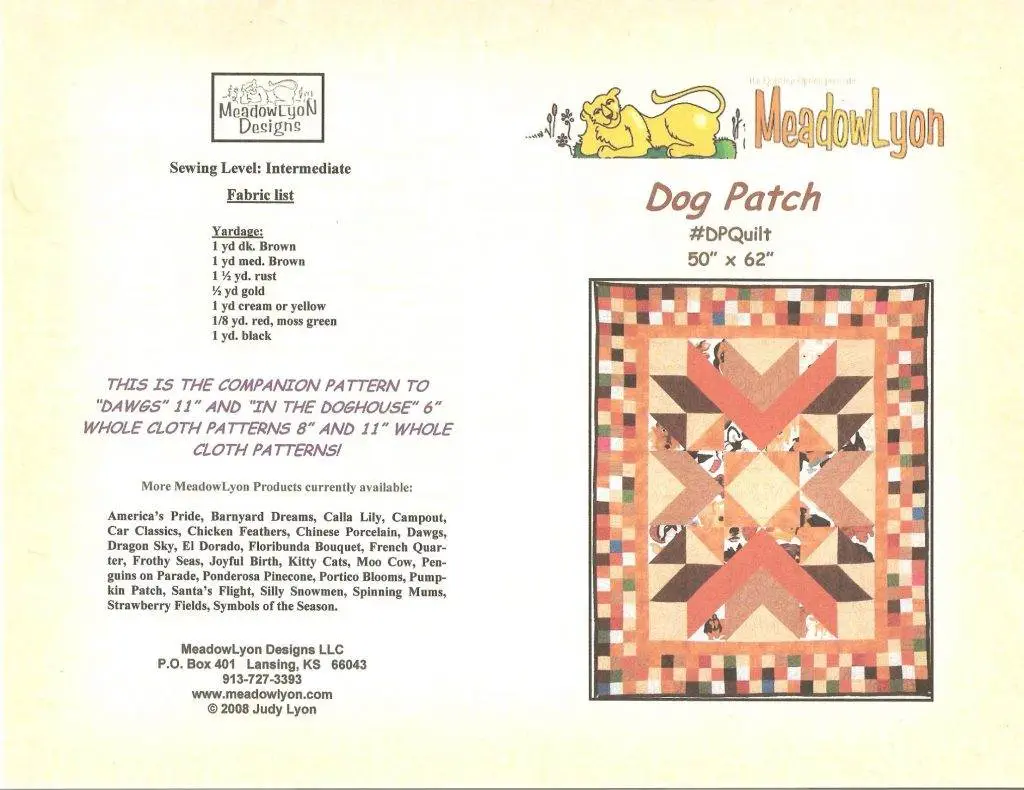 I remember I had it spread out on our pool table in the basement with plastic trash bags draped over it to protect the rest of the quilt. (I was terribly afraid of ruining it!) My high school son came down, stood still a minute, and said, "Mom! You can paint!"
Yep! But I hadn't had time for that pleasure with 8 kids.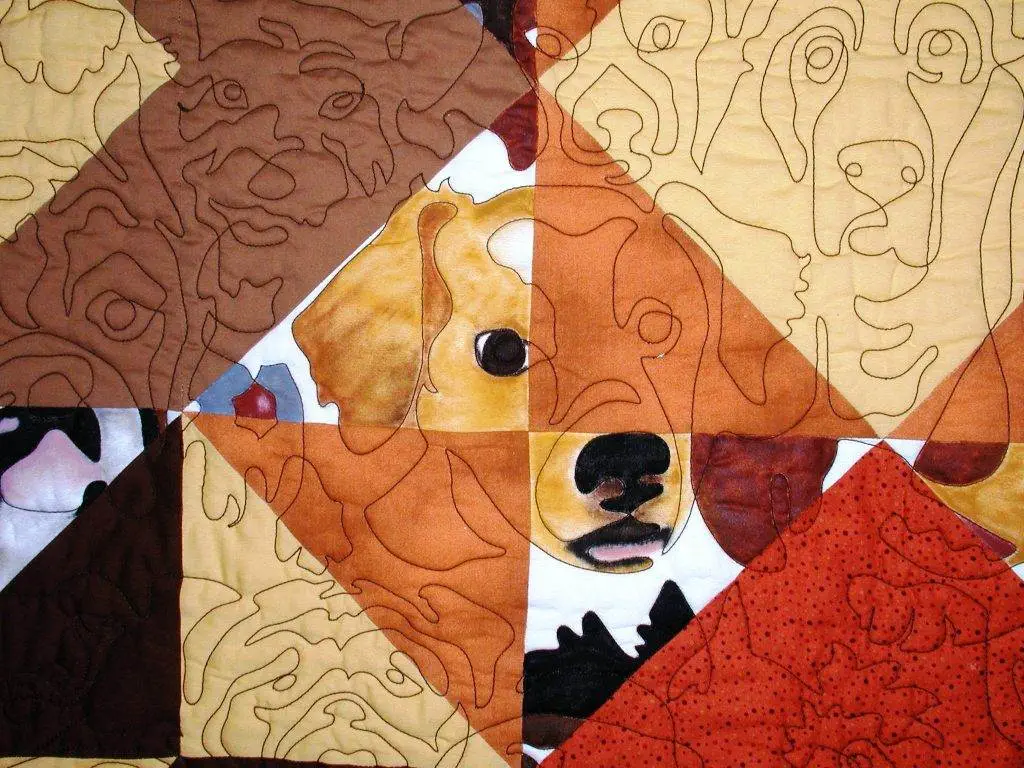 The first show I took it to was MQX in New Hampshire. As I was setting up, the photographer, Jeffrey Lomika, came rushing over. "I was photographing the quilts in the exhibit and looking through the lens, all of a sudden I saw Norman!!"
Yes, his dog was in that quilt – the cutest little wire haired terrier ever. Look closely, maybe you can spot him. He was so cute, I used his face two or three times!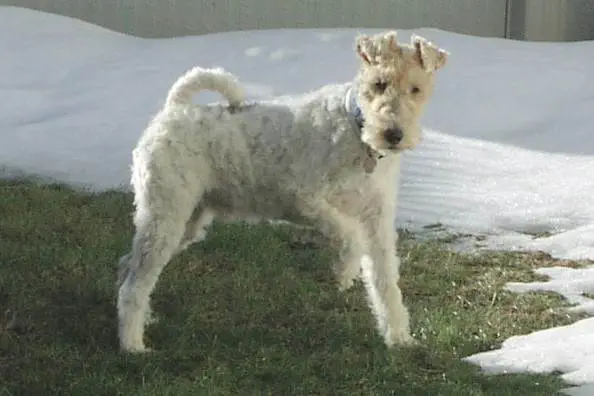 Do you remember I promised you a tutorial on inserting round patches into T-shirt Quilts. It's Here: Making circular insets in T-shirt Quilts. You might also want to re-visit the Blog about T-shirt Quilts.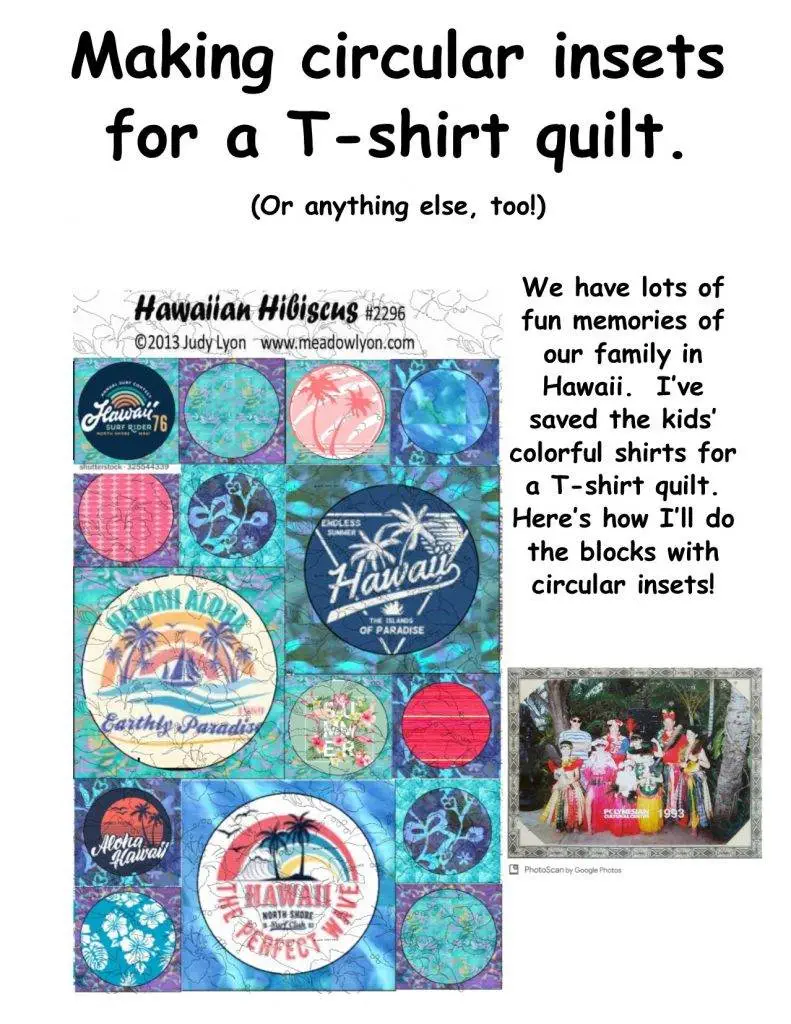 FINALLY, Don't miss the SANTA BLOWOUT SALE NEXT MONTH