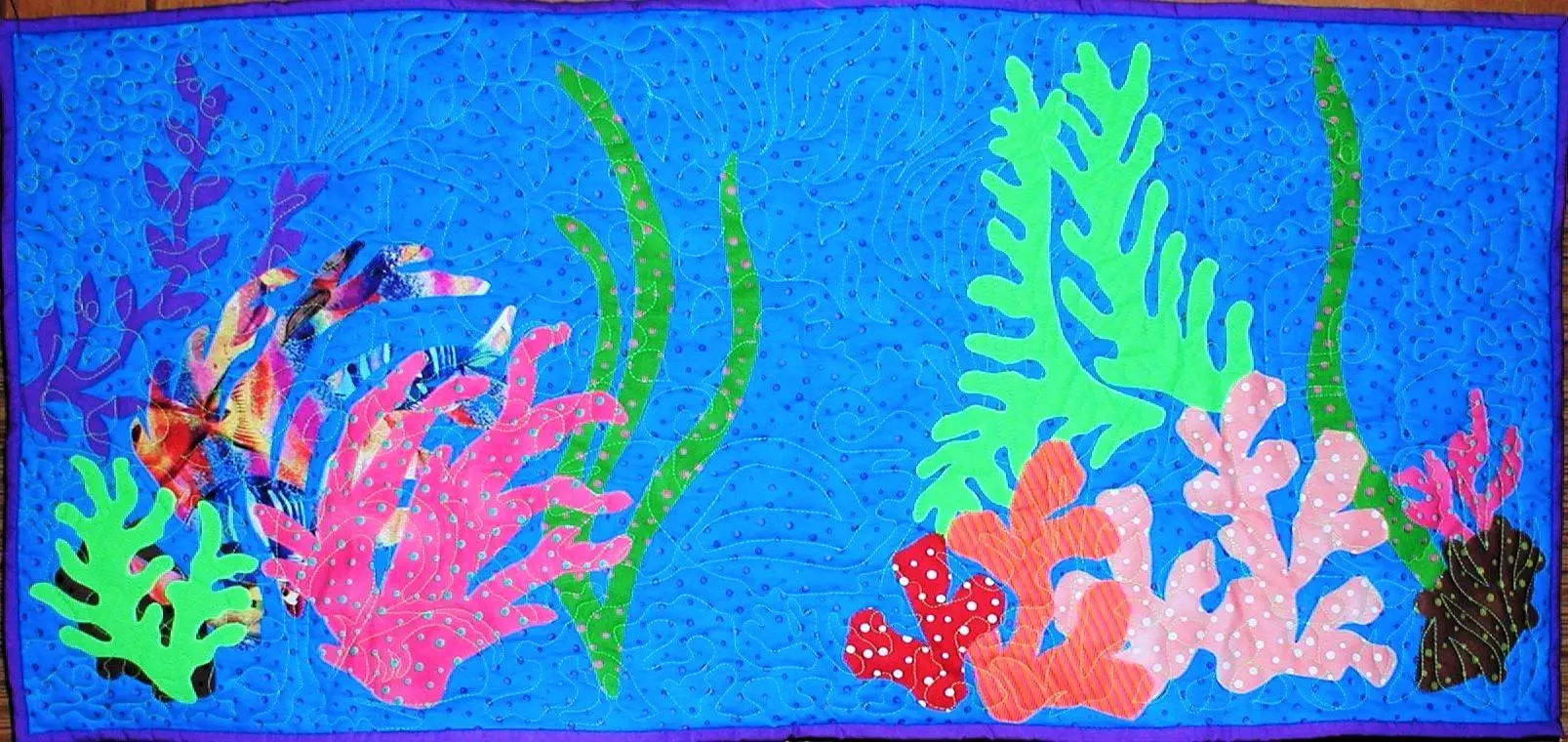 I'm afraid I have been accidentally quarantined from the longarm. I had big plans, but then there were masks to sew and a donation quilt and working on my embroidery patterns for Christmas sales and…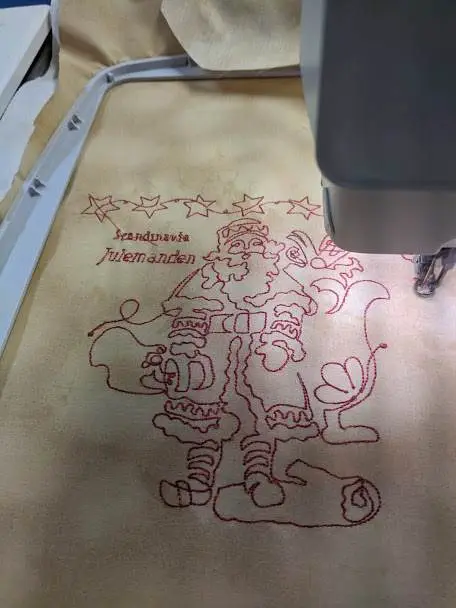 I've been trying desperately to get this set of Santa's out for Embroidery machines. Watch for them in the next newsletter. Here's Scandinavia's Julemanden.
There are always a million things to do and this month we had a beautiful new granddaughter. Here's the quilt I made for her. It's stitched with Fairy Spring.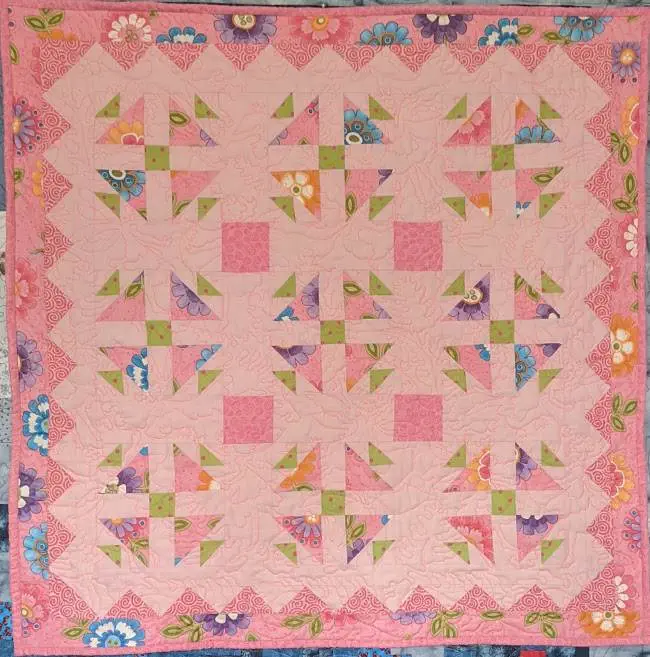 Then there is the quilt I made for a new great-grandson!
Beach Memories on sale here!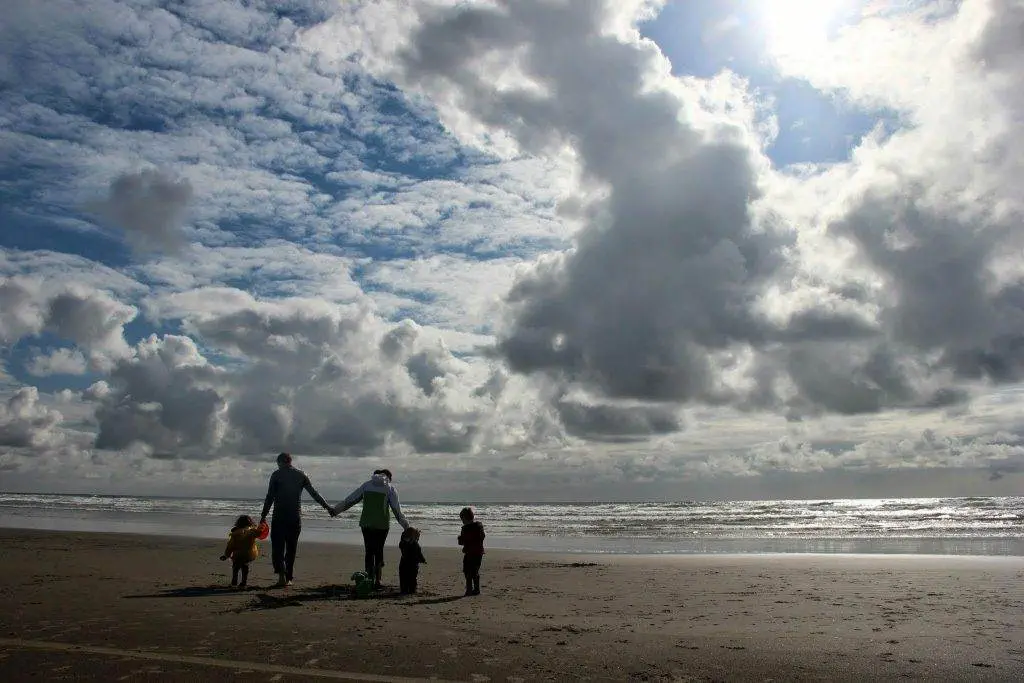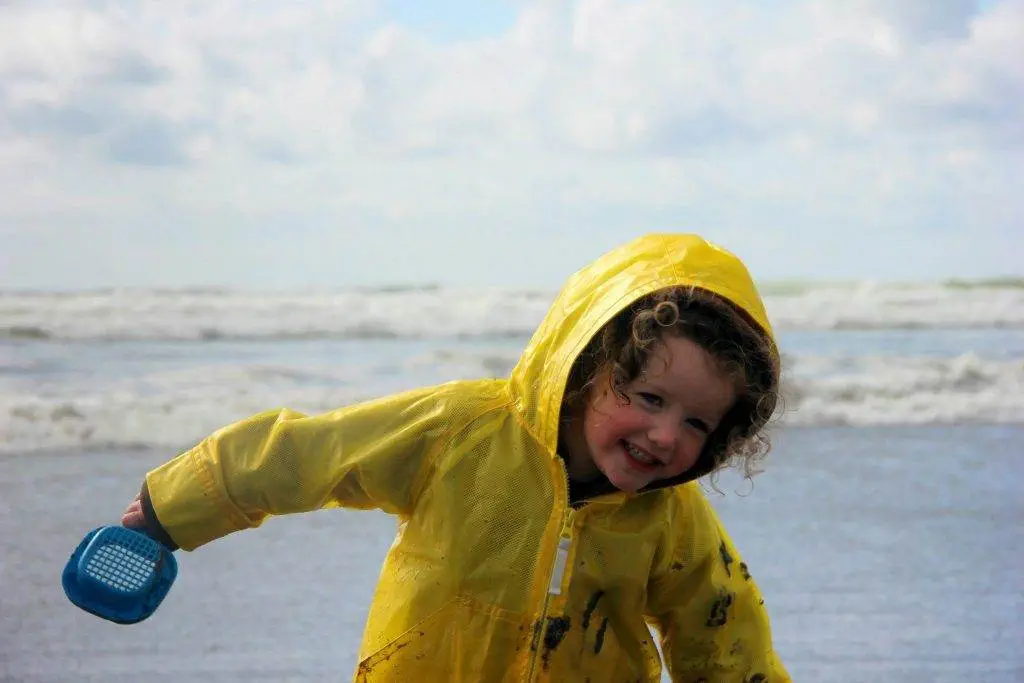 Were having a "last chance" beach and vacation sale. Along with that is a Beach Borders misprint I'm offering Free with purchase. THE BEACH??? Well, I'm from So Cal and we go to the beach on New Year's Day! But so many of the beaches were even closed this summer! Sob!!! I thought You might be thinking of the vacations you WERE able to have this year in spite of quarantine. Maybe you'll make a quilt to commemorate. "Sandy Shores" is a good choice and so is "Campout."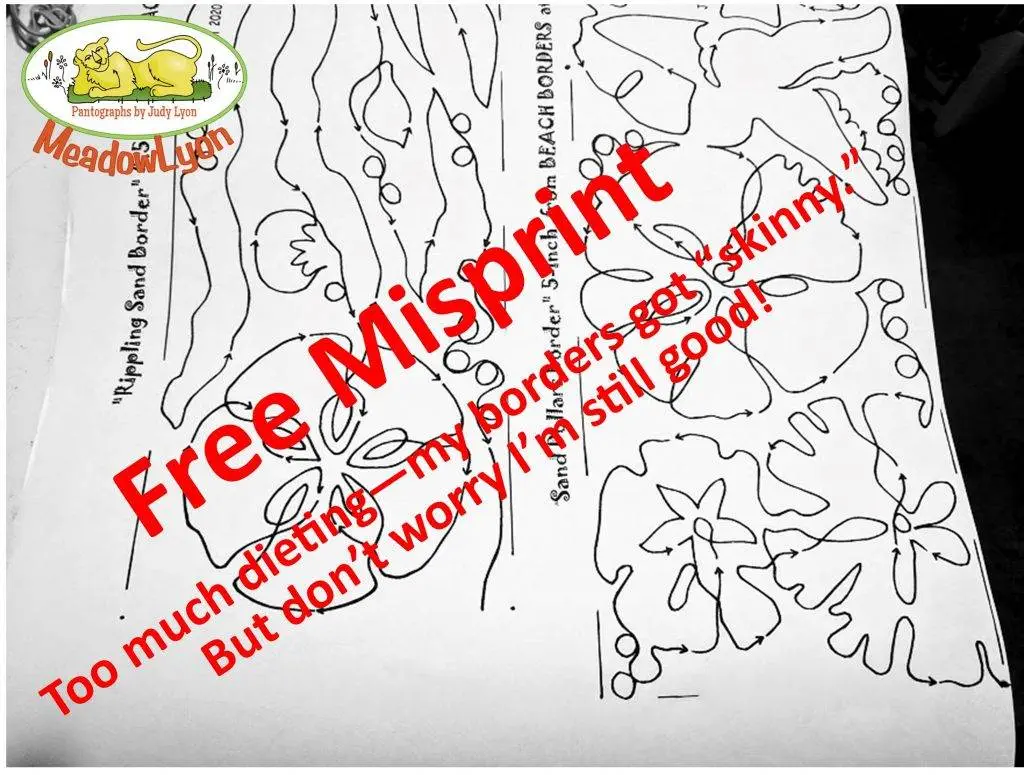 BEACH BORDERS – A limited number of FREE misprints are available. Order the $4.00 version on the product page and enter coupon misprint2020 at checkout. These patterns can also double as E2E for short-arm machines.
It's nice to see how these "Fishy" ideas can be used.
BTW in case you hadn't noticed, I love focusing on shells
Next month I've got a lot of things lined up to finish and show you! So that's my excuse. What's yours?