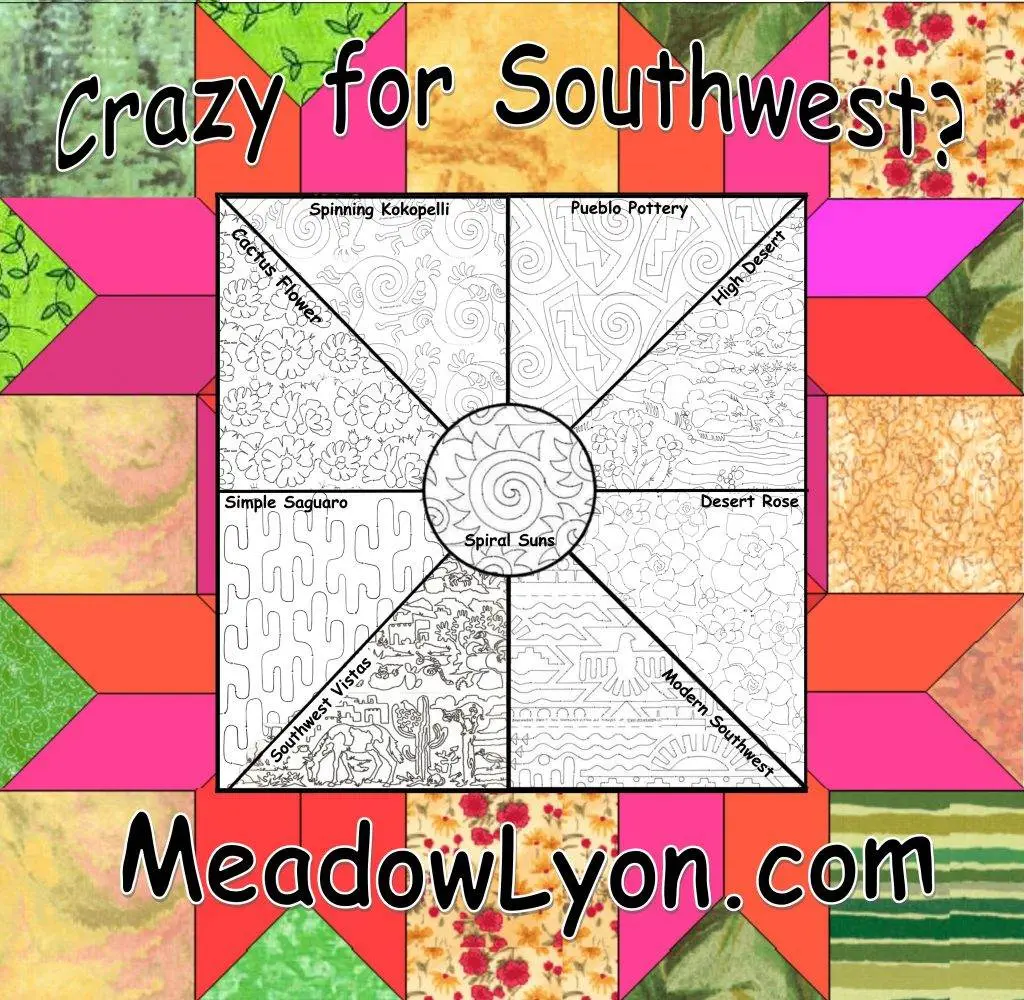 Do the Shelves in stores feel like a Desert? – Desert Fabrics, that is. So many things are changing this month Has your world been turned upside down like mine has?
What happened to all our Quilt shows? No Seriously…
We're spending much needed time at home with our families and trying to get things done we've intended to do for years. (Is that too hopeful sounding? It's hard to change everything and we need enjoyment to get us past the worry. So I'm still working on quilts and the garage is still not sorted, and I hardly feel guilty at all!)
But in our family we have managed to put some of our time to good use. Since we're at home, on Sundays we have our own little church meeting. I play the piano and we sing, have a Sunday School lesson and scripture readings. It is a good time to think about the past and the goals we've made (not only the UFOs). A couple of days ago our next door neighbor texted me to ask if I needed anything at the store, since she was going. 2 weeks ago we wouldn't have thought about doing that. My husband just cam home from working at the church storehouse – a food pantry and stopped at the store to pick up a couple of items. He said the shelves are increasingly bare of all foodstuffs. So we might ask, have we helped our neighbors, or called Aunt Ruth? While we're social distancing, we're also praying for the health and safety of our families and loved ones.
But let me get back to the subject of the blog I decided upon before all "this" started. The big Fabric companies were announcing new specialty fabrics emblazoned with cactus and succulents. So I had determined to design a few more "Desert" patterns to add to my already bulging stock. And I hurried out to buy a few yards of the fun fabrics.
The Results
My favorite new pattern is "High Desert." It's the one filled with my memories. I love to see designs like this stitched out over quilts. It induces the viewer to "zoom in" and have a closer look. It's so interesting.

"Oh yeah! Cactus! My mom was a crafty sort and she just had to have some of that decorative Cholla Cactus wood. I can remember her with a handkerchief tied around her face like a mask and wielding a big butcher knife held by big heavy gloves – scraped the "stickers" off the cactus!! Those stickers are terrors!! They are the enemy! I know that from experience. But, Cactus Flowers were another thing! They were friendly and had beautiful, brightly colored flowers.
More new Desert patterns: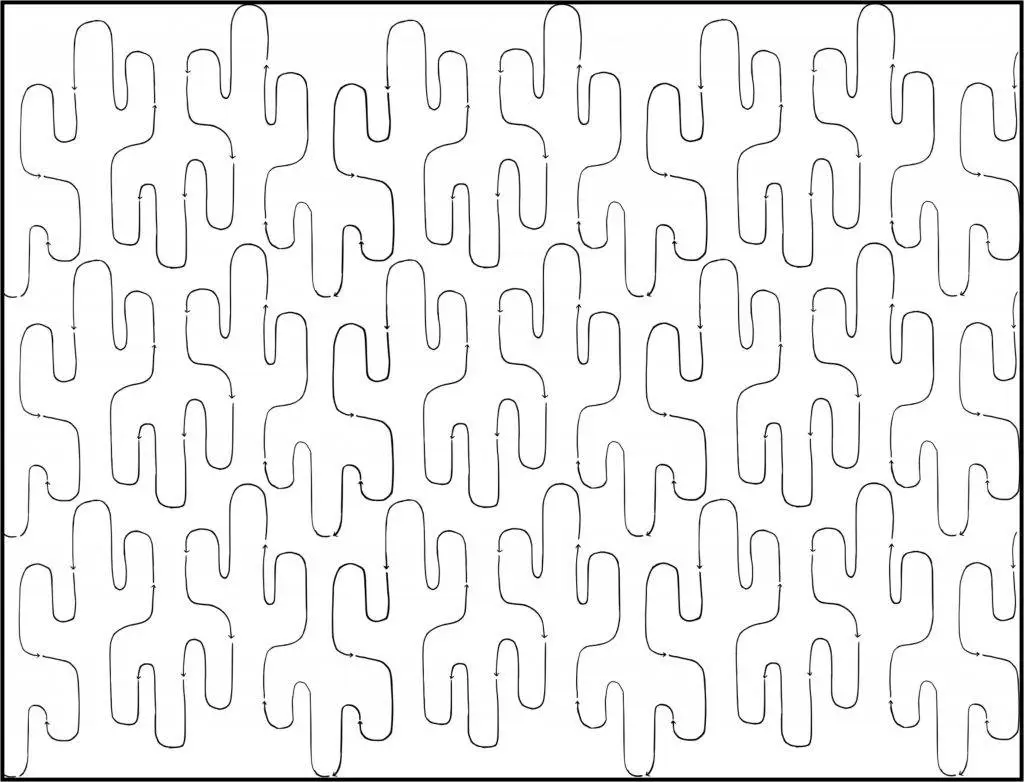 Desert Rose Quilt Construction: I had noticed that the succulents often had a tinge of fushia or purple along the outer edge of the petals. I wanted to achieve this look and so inserted thin strips randomly through the blocks.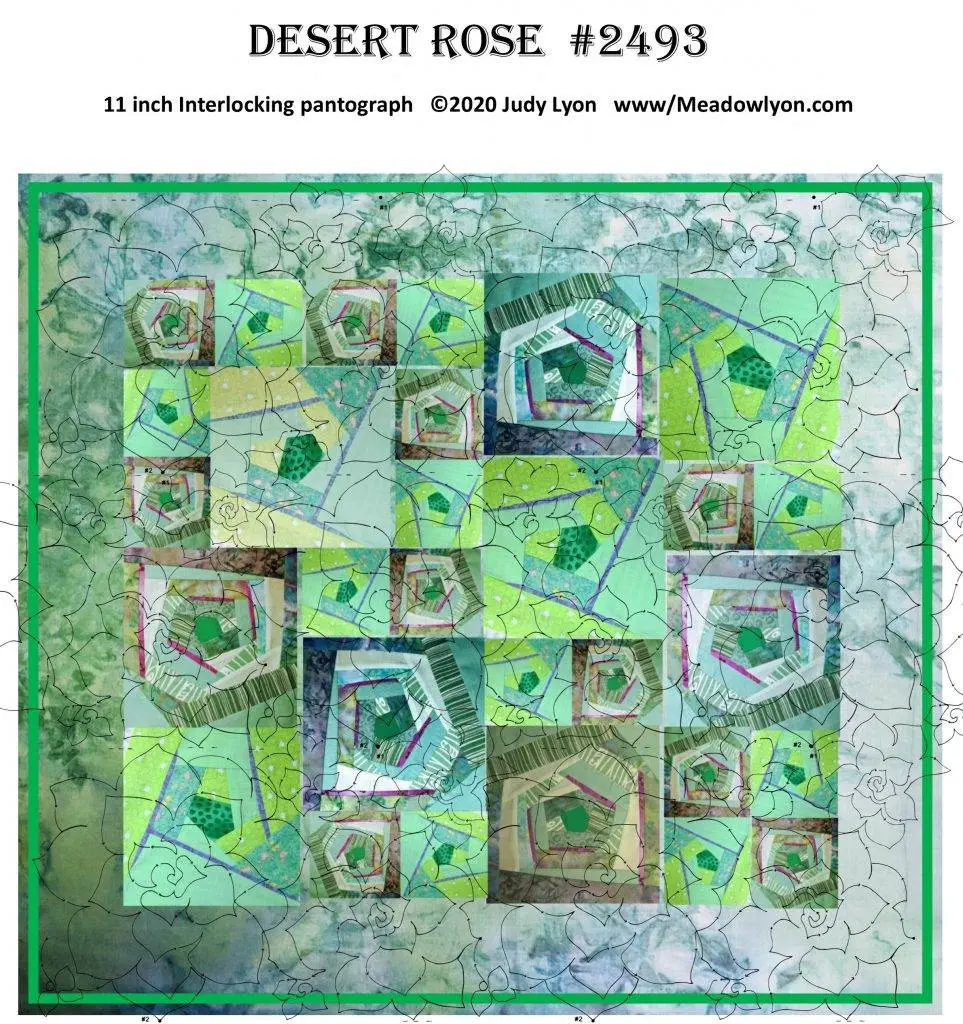 Mock Desert Rose quilt design. It's so easy!! I just pulled these fabrics out of my stash and randomly sewed them in place! For this "mock" quilt I made only 2 blocks and tinted them differently so I could show you a "whole" quilt. It's beautiful, isn't it? You'll definitely want to try this!
Hey, all this talk about "Desert" is making me hungry for "Dessert!" What do we eat in the Desert? Prickly Pears? Aloe Vera Juice? Jack Rabbit Stew? Get some ideas at the end.
Cactus Flower – this is the quilt I started as an example. All those Y-seams were soooo time consuming. Then the pattern I used for the flowers was faulty and I had to rip a lot out. I'll give you the new measurements, but won't guarantee anything.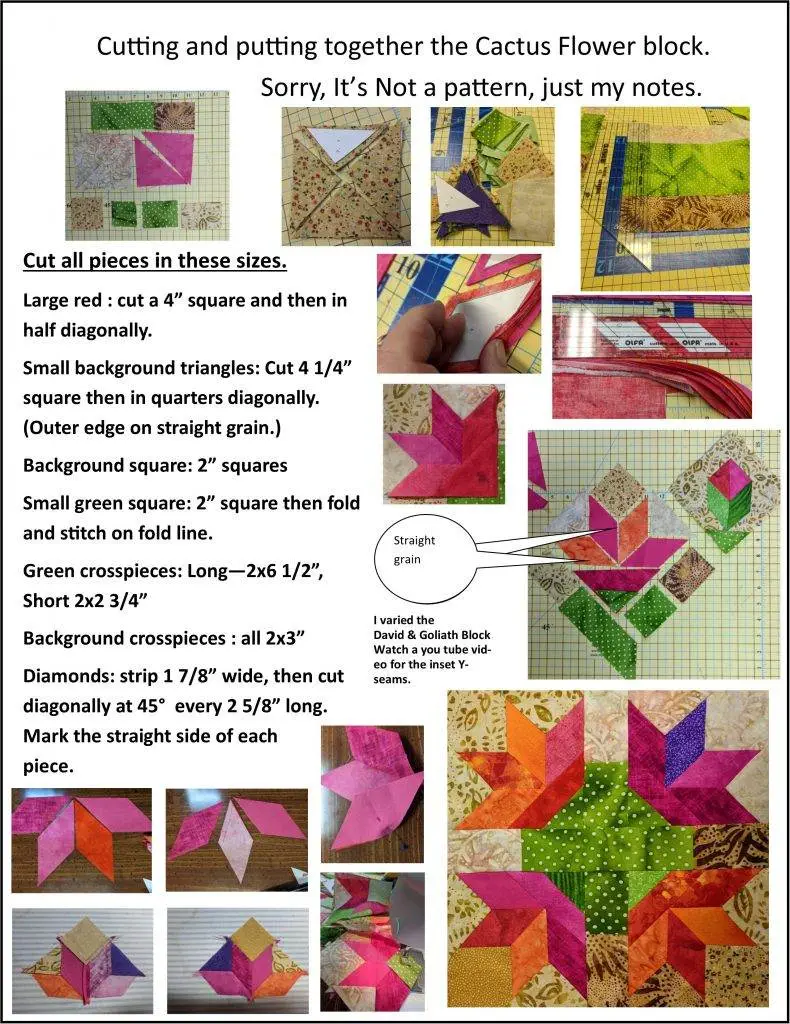 Try a taste of Desert food! Rattlesnake Hot Dogs, Joshua Tree Date Shakes and Date Crumble.