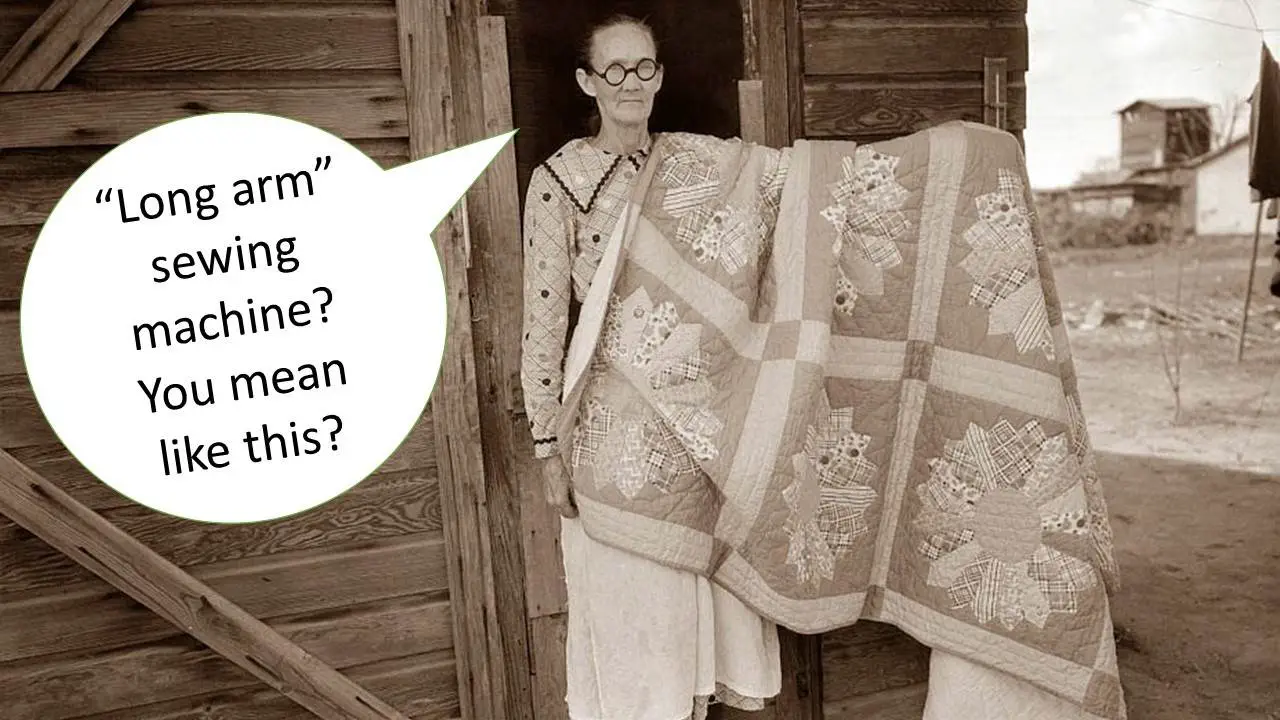 What would your Grandmother say if she could see you now, quilting modern pantographs on your long arm machine?

 Everywhere you look these days you see fabulous modern quilts-  quilts your Grandmother would never have dreamed of!  It's all fun and bright, textural and geometric. . . and hard to resist!  You've got to have our trendy pantos to stitch up all those wonderful modern quilts!  So go ahead and put a modern spin on your creativity.
  Let's amaze Grandma and make her proud!
20% off all "MODERNS" in APRIL.
Now is the best time ever to stock up on these versatile designs!
---
Take an additional 20% these
already discounted

sets:

(you'll save over $15!)

NEW MODERN SET #56 :  Includes Jitterbug 11″, Modern Squares, Illusions

MODERN TEXTURES SET #57:   Includes Snakeskin, Tornado, Coils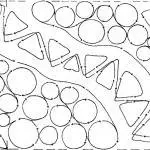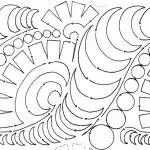 MAORI MOKO SET #42:   Includes Maori Moko, Maori Moko Borders, Maori Moko Blocks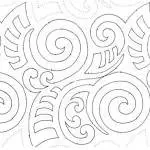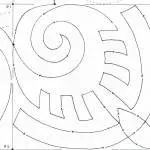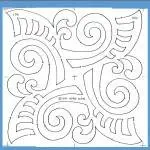 ---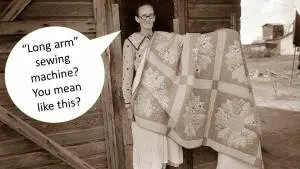 Here's a panto uniquely designed for modern quilts.  Undoubtedly, if you are quilting for customers you are receiving "Modern" quilts.  Most pictures show them custom quilted, but time and expense don't always allow for that.  I'm excited about my "SNAKESKIN."  It provides that texture geometric quilts want and can be used for other quilts too.  Don't be put off by the name, it's not creepy at all!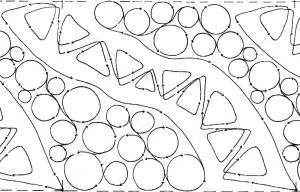 Chevrons are popping up everywhere these days!  This is definitely a hot design right now, it adds a trendy, youthful vibe to a modern design quilt.  Teens will love it!  You will love how quickly this easy pattern will finish your project!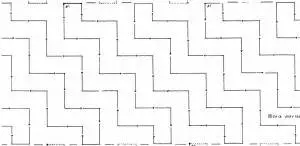 Coils  11 inch
Wow!  Coils, curls and stripes for a modern look. This is a perfect panto for those special fractal quilts.  They'll brighten and compliment the wide open negative spaces and accent positive designs, too.

Modern Squares  11 inch
 Modern Squares is the perfect choice for quilting on those strong geometric shapes that many modern quilts have.   Don't worry, it's easy to stitch out and looks like custom work.  Remember, machines love going straight!
This panto is hot! It makes the most wonderful texture and it's versatile enough for traditional pieced quilts and interesting for those with open areas too.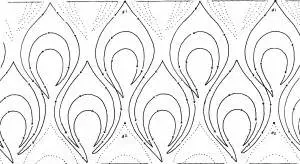 Flowerburst  10 inch  & Flowerburst 15 inch
A cross between fireworks and flowers, this panto will add a punch to your quilt.   This is a must for quick quilting that offers great texture.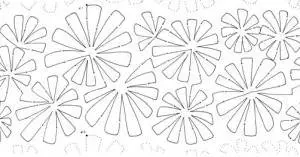 Shoes, Shoes, Shoes! Trendy fashionistas can't get enough of them!  Let these heels walk all over your quilt for a ton of modern, whimsical fun!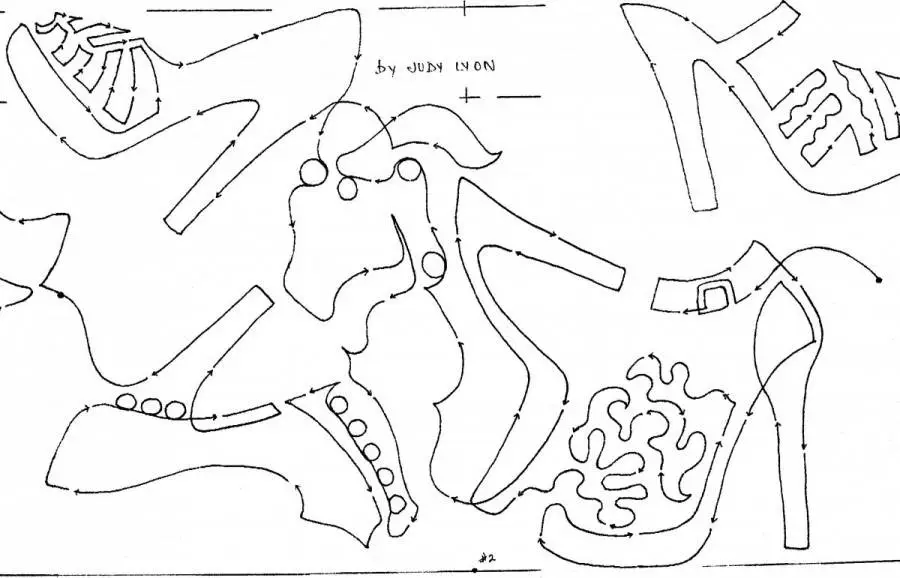 Clear Stream  11″
Here's another innovative pattern with modern textural appeal. Try it. You'll like it!   The pattern, as it drifts across the quilted surface, will give a dark and light effect.  Feel free to leave out the fish, and you have a very abstract modern design that will add organic movement and complement any theme.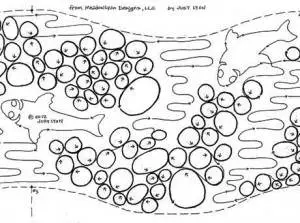 Wow-  Spinning and swinging with the vibes. This will look great dancing across your modern quilt!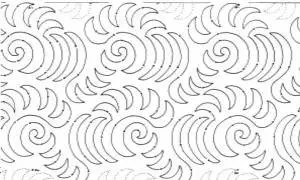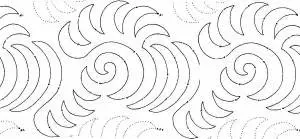 Do you have a quilt with a cosmopolitan edge?  You'll need this panto for a great metro look on your Ultra Current Quilt.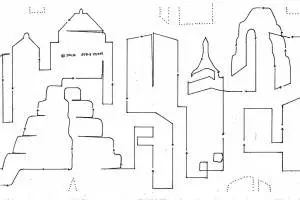 Maori Moko may be a traditional New Zealand design, but it has a very edgy feel.  You'll see it adding style everywhere in street art, tattoos, and fashion.  The swirls have classic beauty, but will still add a contemporary look to your quilt- the best of both worlds!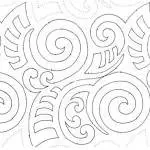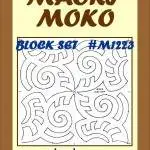 Just the right mix of contemporary and classic here, for those of us who love both (and find it hard to choose!)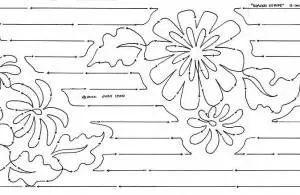 Modern quilters seem to be enthralled with texture, so for this innovative pattern I've added a lot of it.  Scattered into the stripes and waves are familiar Southwest icons.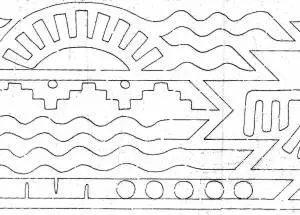 No worries about keeping your lines straight here!  Wobbles are encouraged! They give a natural, organic feel to this pattern that is so uniquely non-traditional!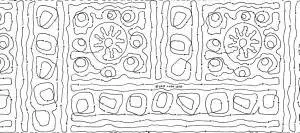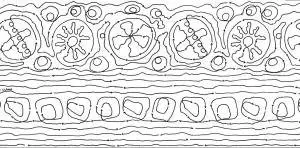 Bugs in your bed- not good.  Bugs on your quilt- love it!   Have you snapped this one up yet?  You'll never know when you want to add that unexpected little bug in your stitching!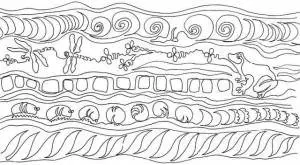 Do you see a stained glass window?  Inlaid tile floor? I also see wheels, cogs and gears.  Whatever it is, the geometric elements in this pattern "works" for modern quilts!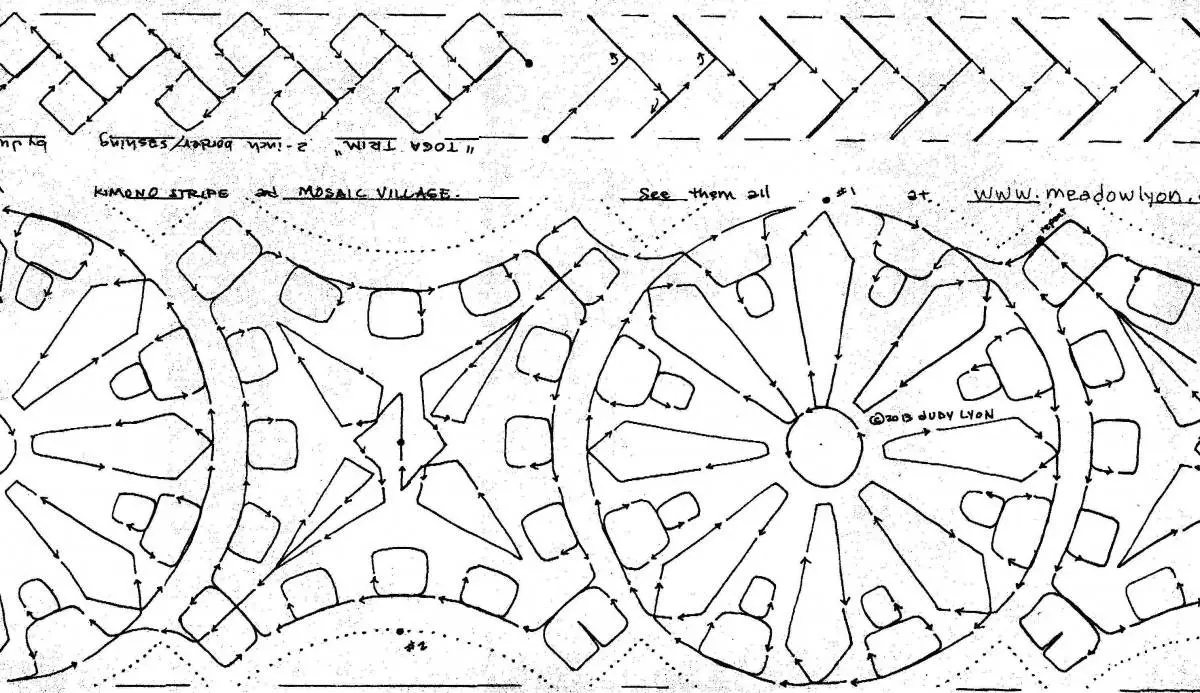 Here's a secret to great design: When planning the layout for stitching patterns and borders these geometric patterns help define space between the more organic designs.   Be sure to include them in your quilts!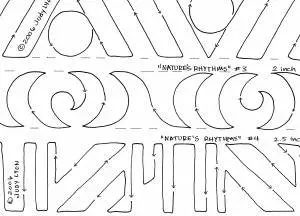 There's nothing quite so iconic when it comes to animal skin as Zebra.  As it plays across your quilt it will add a wonderful texture and just the right hint of tribal rhythm.
Gotta love these geometric patterns!  This pattern is reminiscent of a traditional fan frill, but updated.  It will look great on your modern creation!
From far away you just see loads of modern texture, but look more closely and you'll discover the exotic vibe.  This one is definitely not conventional!
This pattern catches your eye and doesn't let it go!  It will add the same mesmerizing visual and textural interest to your quilt!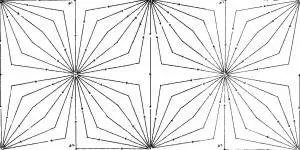 These spinning spirals remind me of a HOT Day!  Although I planned this to compliment both traditionally pieced and modern quilts, it would also look great with a Southwest theme.  I hope you'll agree it's a fun pattern.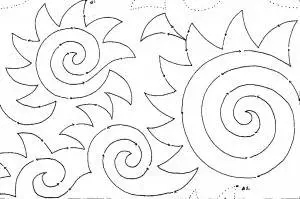 This pattern adds loads of twisting texture to your modern or traditional quilts.  Try it with a minkie backing for fun visual candy and irresistible hand-rubbing!  It's almost, dare I say, voluptuous.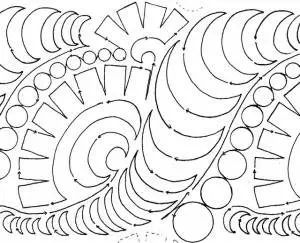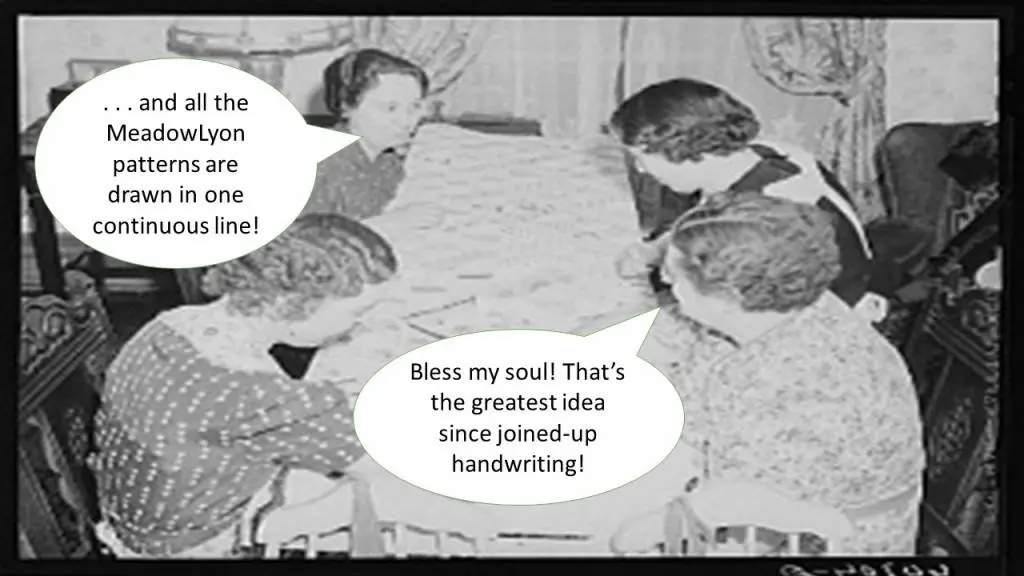 ---
 

April Giveaway Contest




WIN A FREE PATTERN!
---
I had so many laughs imagining what our Grandmas would say that I wanted to share the fun with you.  Write a caption the following photo and post your idea in the comments section at the very bottom of this page. The winner (chosen by number of giggles produced, or by random if I can't decide) will receive a free pattern of their choice!
The contest ends on April 30, 2015.  Good Luck!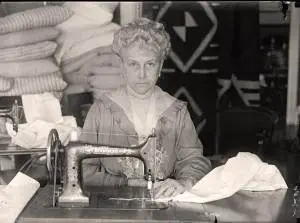 Image from old-picture.com
Previous images from Library of Congress Public Domain Images